Because happy people are more productive'
Whatever the size of your business, investing in people produces results. You may want to simply say thank you to your employees or encourage new and existing customers; whatever your requirements, our corporate golf days will provide the opportunity to make the magic happen. (This day can be run in conjunction with 'learn golf in a day' for non golfers)
Imagine your business inviting its customers or staff to a fun corporate golf day to include golfers and non-golfers. You all meet up at the beginning of the day, players spend the day on the course and non-golfers 'learn golf in a day' with Sarah Claridge, our PGA Professional.
The two events are run alongside each other with the benefit of interaction bringing the potential of more business. This will be further enhanced by a
Sit-down meal at the end of a fun packed day!
Typical schedule
10.00 Greet your guests on arrival for Coffee & Pastries, Meet your host Sarah Claridge who will outline your day.
10.30 – 12.00 Fun competition – A new way to play golf over 6 holes providing laughs and camaraderie along the way or 9-hole Scramble competition
12-13.00 Light Lunch
13.00-17.30 18 holes on our beautifully presented course using the Stableford format of scoring
17.30 Presentation of prizes
18.00 Choose an afternoon tea or a 2 to 3 course dinner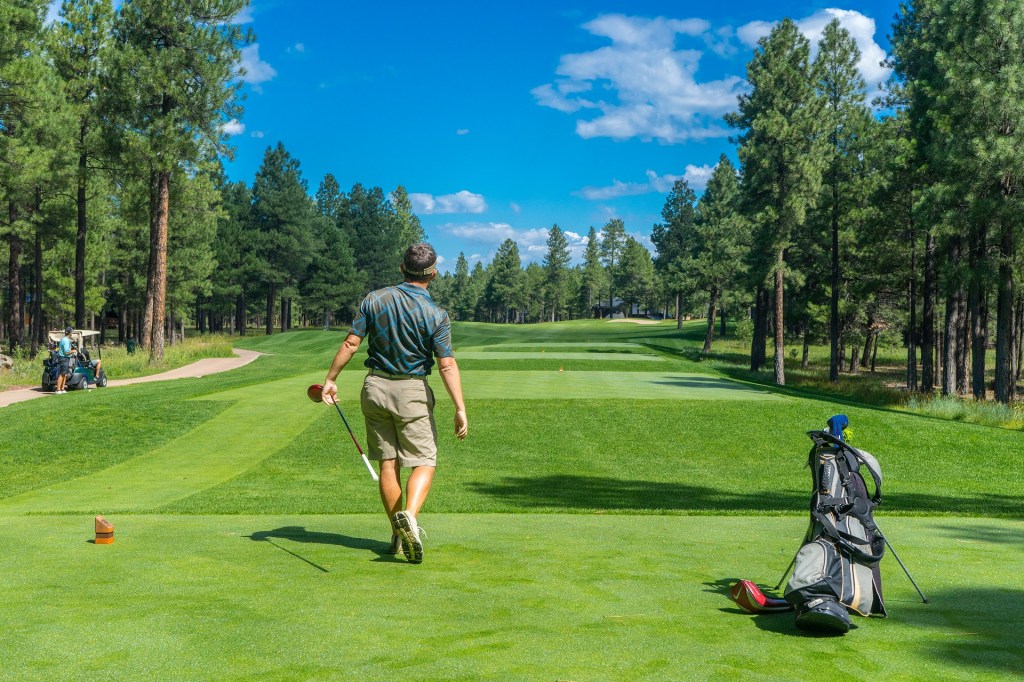 "Golf is the closest game to the game we call life. You get bad breaks from good shots; you get good breaks from bad shots – but you have to play the ball where it lies." – Bobby Jones