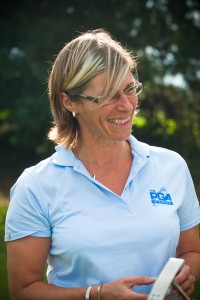 Golf tuition is available at Skibbereen & West Carbery Golf Club for members and non-members of all ages at great rates.  Lessons are provided by PGA Professional Sarah Claridge.  See below Sarah's testimonial with details of her qualifications and ambitions for our club:
My family have lived in West Cork for the past 27 years, during this time I stayed in Bristol to develop my career. In 2016 I then relocated to beautiful West Cork to be closer to my family. My late father John Claridge started up the senior's section at Skibbereen some 20 years ago and I know he would be proud to see me taking up the new role as Club Professional.
 I've been a qualified PGA Pro for over 22 years. My experience has seen me coach players at County and England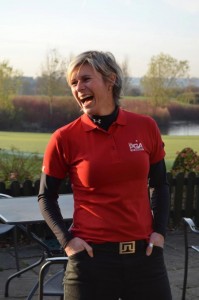 development level to representing the PGA of Europe and the R&A as a Golf Development Officer in countries such as Latvia and Barbados.
In 2012 I was awarded PGA Fellow Professional status by the Professional Golfers Association which is the Accreditation for Professional Achievement and Learning Awards (APAL) which basically means I'm getting on a bit and have lots of experience in many areas of the game!!
About my coaching style
Golf coaching is a passion of mine and I teach everyone from beginner to elite from junior to senior, one-to-one or group. I also specialise in designing and organising bespoke golf holidays and golf schools for groups and individuals.
 I develop my style of coaching around the players needs. Being very player centred I can deliver both a technical method or a more holistic approach with better golf and fun being high on my list of priorities. As a trained NLP Master Practitioner, I can also help players with developing a growth mindset to help improve various aspects of their game.
 I often enhance all types of lesson whether putting, short game or long game with the use of video analysis.
 What I can provide for the Skibbereen members and visitors
I'm very excited about helping Skibbereen Golf Club become more successful in many ways, whether that's eventually getting into an ALL Ireland final or increasing club membership. I will put into place coaching programmes and events throughout the season and the winter months for all sections of the club.
This is a sample of the programmes that I can provide: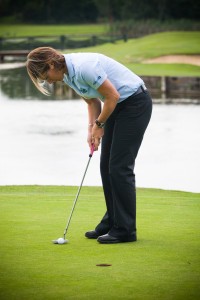 One-to-one and group coaching

Course lesson to lower your score

Putting lessons to help lower your putting average

Short game on all shots to get you closer

Train the Golf Brain workshops

Let's go bonkers about bunkers programme

Holidays abroad

Yoga for Golf programme

Schools and camp programmes
 And there's more!!
 For more information please contact Sarah on 083 852 4917, golfdirector@skibbgolf.com or sclari@sarah-claridge.co.uk